Henry Joseph Grant's
Six rules of Scaling Success
Business scaling and business growth are two quite different propositions. If your revenue gains are achieved by adding costs that cancel them out – for example, if signing a new client must mean hiring a new employee to cover the additional workload – your business may be growing, but it isn't scaling.
A scalable business is one that has the potential to build revenue much faster than it accrues costs. The clearest example of this is a software product, which is created at cost but then can be infinitely cloned for very little.
If your business is producing the kind of efficiencies that make scaling a logical next step, you will need to plan for it. Henry Joseph-Grant is uniquely experienced in what this involves, having played key roles in building some of the world's most successful tech start-ups – including Just Eat – and here he shares some invaluable advice on how to proceed...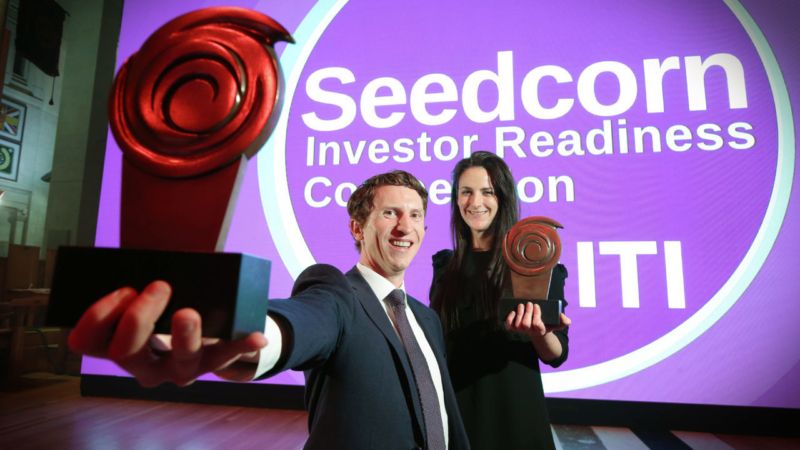 1
Know Where
You're Going
Henry says:

Know what your mission is and be able to communicate it. Be clear about where you want to go and how you're going to help the business grow. Have or create a playbook and look at what you are doing right and wrong, who the good people are and who the bad people are and make sure your culture is thriving from the outset.


2
Develop Local
Knowledge
Henry says:

"Businesses need to take a very individualised approach to wherever they decide to go – there is no Swiss army knife approach. You may need to tailor your approach on a nationwide basis; it might be citywide; or it could even come downto a locale within a city. You need individual strategy and local knowledge. Cultural awareness is also important."

Henry's Experience:

In one firm that Henry worked in, costs were kept down by locating out-of-town and this was one of the things that made it possible to pay staff well above established local rates. It brought jobs to an area where people wanted to work and good conditions gave rise to a loyal workforce. Staff got share options, too, so the firm going public was life changing for everyone in the business. They were all able to buy a home.
Henry says:

"Cultivate the right culture. Create a great atmosphere – don't have ivory towers, treat everyone like co-owners and co-founders. Make sure there are opportunities for staff to progress. Treat people with integrity. Cowboy behaviour in big, fast growing companies is not good – you need to value your workers."

4
Get the Model
Right, Then Grow
Henry's Experience:

Henry advises businesses that are considering scaling not to spend money hand over fist. He gave the example of a business that had attracted £150,000 seed funding and was spending£10,000 a month on a large and beautiful city centre office that they aspired to 'grow into'. "The fact is, you don't need the sexy office," he says. "The best way to fund yourself is: keep costs low and make money on a small scale. Get the model right, then grow, but make sure you are readyfor VC money."
Henry advises businesses not to take massive risks in scaling:

"Scale fast enough for YOU – know what you're doing and where you need to be. Pull the plug in a market if you can see it's not going to work there. However, there is no way to scale that avoids risk entirely. If you're hiring people in different time zones, tax regimes etc – you will have problems managing that and it'll be hard to create a cohesive culture across sites. Staff in your other sites shouldn't feel as though they are an add-on – you need to have meet-ups so that people aren't just an email address."
He assures Irish and Northern Irish businesses that they can scale from here:

"You don't need to do the whole American dream thing. You can do it from here. Or maybe it's Dubai, maybe it's Berlin. Use the networks you've got and know what you're doing. For Republic of Ireland businesses, Northern Ireland can be a good place to test your model at a low cost. It's small, so you're controlling the risk. It could also be a great place to open a tech office since NI is full of excellent, skilled technicians and product people and at a keen price."

Resources
To support your success
InterTradeIreland run a series of events around the island, that are aimed at start-ups seeking to raise funds
In our podcast, Henry Joseph-Grant provides some fantastic, practical advice on how to raise funds. Among his tips is this reading recommendation - and it's free! Check out the Fundraising Field Guide by Carlos Eduardo Espinal of London-based acceleration fund, Seedcamp

Henry's Experience:

Tech infrastructure in the travel industry is fragmented and archaic, and makes little use of business intelligence or AI. So for corporate taxi transfer business, Talixo, (where Henry is Chief Commercial Officer), optimising the software became the foundation of its success; driving an efficient and reliable high-end service that is operating in 135 markets with a staff of 130 in Berlin and Warsaw.

6
Keep Your
Frenemies Close!
Henry says:

"Everyone who's successful needs a good dancing partner or rival. Don't be scared to collaborate. You can be colleagues in a space that is new, rather than competitors. You're growing the space – if it's early days then the barriers are low and you make it easier for others who can learn from your mistakes. You can have reciprocal relationships with frenemies – businesses that are similar but with a different USP – where they have strengths, you may have weaknesses and vice versa; so work with them. Competitors are not as bad as you think – but don't get too comfortable with them and don't underestimate anybody. Always look forward and focus on you."

How do you collaborate with those outside your organisation and make use of their resources and skills to reach new customers?
Find out why companies should go beyond their comfort zone in order to maximise their potential and unravel the collaboration conundrum.
Listen to InterTradeIreland's podcasts on Open Innovation here