Jamie Heaslip
Trust your process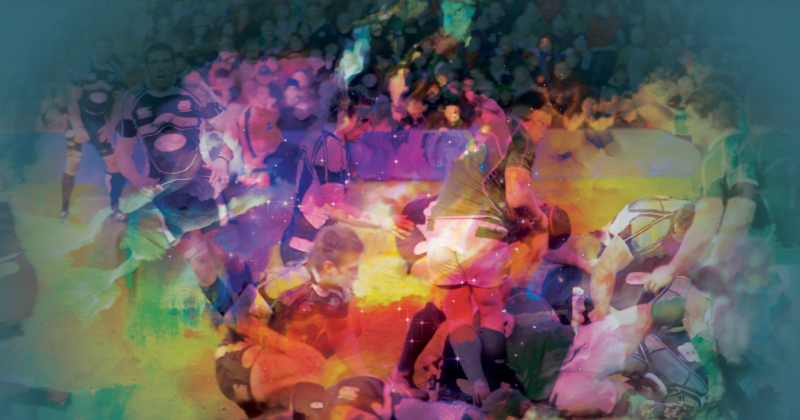 Jamie Heaslip is a former Leinster and Ireland international rugby star turned entrepreneur and investor.
He captained the Ireland rugby team in 2012 and 2013, but retired early due to injury after an illustrious 13 year professional sports career. Not content to rest on his laurels, Jamie, who has a degree in mechanical engineering from DCU, enrolled in an executive education program at Harvard Business School and spent some time working as an adult intern at Google. He went on to transfer his teamwork skills from the field of sport to business, successfully investing in a variety of enterprises and start-ups.
Jamie's business portfolio, past and present, includes investments in a restaurant, pubs, tech companies, including an injury-prevention analytics company, an energy efficient lighting service, an online media group, a management business, and an e-commerce company which was subsequently acquired by Google in early 2020.
His current full time role is head of brand marketing communications for Flender, a fintech peer to peer lending company he also has invested in.

This is Jamie's advice on spotting ideas:
Follow your passions: pursuing personal interests and finding your niche has its advantages, and that's how Jamie started out in business. "There's a real power in your work being something you're interested in or passionate about. That's when you're able to maximise your potential and great things happen."
Stay Informed: keep up to date with business trends. "Something that sounds niche and quite obscure can very quickly become the next big thing and once it's trendy, you're almost behind the curve," says Jamie.
Network, Collaborate and find the right people: Business networking can lead to meeting like minded people who could spark ideas for products and services while collaboration allows SMEs to lean on other businesses and individuals' strengths. Your people are your greatest asset and will ultimately determine the success or failure of your business so choose your team carefully. "The founders will set the whole tone for the company with their vision, mission, culture and values and that's at the forefront of everything I do," says Jamie.

Jamie who is one of the most successful players in the history of Irish rugby, having won three Heineken Cups, three PRO12 titles, three Six Nations titles, two triple crowns, a Grand Slam and a Challenge Cup over his career with Leinster and Ireland, also shared some lessons from sport that can be applied to business, especially during a crisis like Covid19:
Make a plan: having a business plan is crucial to success but be ready and willing to adapt it when necessary. "[When the covid crisis began,] very quickly, as a leader, you had to do a fact check and get very clear on what drove revenue, then make some hard and fast decisions. The leaders who maintained a growth mindset, who planned ahead, communicated clearly and adapted throughout, are the ones who've been able to keep their heads above water," said Jamie.
Trust your process: when outside influences change around you, control what you can control and accept the things you cannot change. "In sport, you very quickly get used to not being able to control the outcome. You don't know if you're going to win the game or get injured but you just have to trust your process and training and get comfortable with ambiguity and uncertainty while keeping your eye on the goal," says Jamie.
Work hard: success rarely comes without hard work. It is the baseline of all great achievements. "If you don't put the work in, I can guarantee you're more than likely not going to succeed. The compound effect of a lot of hard work gets you the big moment in business, just like in sport," says Jamie.
For more advice and information on how to help your business respond to Covid-19 visit the Intertradeireland website or follow @Inter_Trade on Twitter.