Step 1: Complete the initial application
Application for the competition is a two stage process:
Initial application form (including registration)
Visual representation of the business idea
The initial application form involves you telling us about your business by answering 19 questions covering the relevant sections. Text boxes are limited in size to 300 characters. You cannot use more than 300 characters to answer any one question.
The visual representation of the business idea can either be a short video clip or a slide show presentation, or both. Video clips MUST be limited to three minutes in length. If clips are submitted that are longer than three minutes, they will not be viewed past the three minute mark. Slide decks should be limited to under 15 slides. Visit our downloads section – later in this page – to download a presentation template and to view other useful information and advice.
Step 2: Selection process
After the closing date of 28 May 2021, all applications will be grouped into the regions that they have entered from:
Dublin (City & County)
Munster
Connacht & Leinster (including counties Donegal, Cavan and Monaghan)
Northern Ireland
An initial selection panel will shortlist applications and invite successful companies to prepare a full business plan.
Step 3: Submit business plan
Shortlisted companies should prepare a full business plan. The plan should be limited to 25 pages of A4 paper plus appendices.
To help prepare and develop your business plan, shortlisted companies can download the free business planning guide and other useful information and advice from our downloads section – to help you with your business plan. Plans should be pre-formatted and submitted in a single PDF document before Friday 28 May 2021.
Companies will be asked what the new equity requirement in the business plan and this will determine the category that the business plan will be entered into.
New start Company category For companies under five years old at 28 May 2021 and who are seeking to raise new equity of between €50,000 and €299,999.
Early stage Company category For companies under five years old at 28 May 2021 and who are seeking to raise in excess of €300,000.
Step 4: Regional finals and final awards ceremony
Following submission of the full business plans, a selection panel will assess and score the business plans. The companies with the top three plans in each region will be invited to pitch at their respective regional final. After their pitch, regional winners are selected for each of the two categories in each of the four regions.
Dates of regional finals to follow shortly!
Prior to attending the regional final, each company shortlisted will have to opportunity to attend an investment pitch master class to assist them in the preparation of their pitch.
Following the regional finals, the judging panel will select the winning companies in each category. There will be eight winning companies, four New Start companies and four Early Stage companies who will be invited to pitch to a separate panel of judges at the all-island final which will take place on Thursday 25 November 2021.
The judging panel will select the two overall winners in each category and these will be announced at the award ceremony the same evening. Overall winners will receive their prize (either €50,000 or €100,000) payable by instalments based on achieving the key performance indicators in the business plan to finance the early stages of the venture.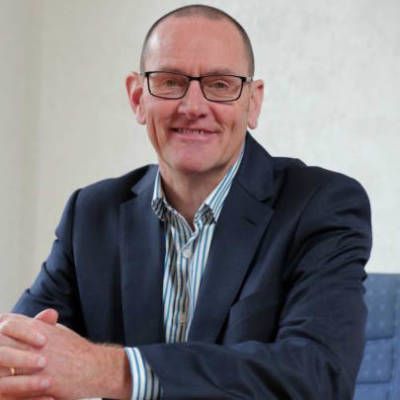 Seedcorn Enquiries
If you have any questions about Seedcorn eligibility or rules, or InterTradeIreland funding services in general, please get in touch.
Connor Sweeney will handle your enquiry. You can get in touch directly by email equity@intertradeireland.com, by phone 028 3083 4113, or by using the form below.